Netflix didn't have
Ettore Fieramosca
, fascist Italy's anti-French propaganda film, so I had settle for just watching
Alexander Nevsky
, the other armored flick in
"The Italians and Russians Do Films of Armored Knights: Both Use History to Warn Their Enemies."
Alexander Nevksy
is a famous bit of Russian nationalist, anti-German propaganda. It's the story of a 13th-century Russian prince, famous for his defeat of a Swedish invasion, who must rout another invasion attempt, this time by Teutonic knights. Timely and conveniently anti-German
and
anti-religion (the Germans and the priests throwing babies into a bonfire was actually kind of funny), this film softened Joseph Stalin to director Sergei Eisenstein.
Halfway through Alexander Nevsky, I was really mad at Stalin for not sending Sergei to a gulag. Evidently Eisenstein barely escaped the Great Purge by going to Hollywood for six months and not doing any directing. Then I felt guilty for wanting to send the poor man to Siberia. I tried to focus on the positives: the Prokofiev score! the symbolism! the Battle of the Ice! Out in the blogosphere, Alexander Nevsky is commonly compared to The Lord of the Rings. I think it's an apt comparison--the last time I was as bored with a movie as I was with Alexander Nevsky was when I saw The Fellowship of the Ring. So, Alexander Nevsky is the most boring film I've seen this decade. That's quite an achievement.
Left: 1969 kulich and pashka
Right: 2012 Sand Cake and Pashka Cream Cheese Frosting
Despite not liking Alexander Nevsky, I still wanted to make something rather USSR to go with it. Thankfully, I have a copy of Foods of the World: Russian Cooking, which was published in 1969. Since Easter was this weekend, I decided I had to make a pashka, or "Easter Cheese Pyramid with Candied Fruit and Nuts." Unfortunately, the Swedish section at the grocery store had been decimated and there was no farmer's cheese, so I used a package of cream cheese that was in my refrigerator. I forgot what I originally bought it for. I ended up changing the recipe so much that now it's a pashka-inspired cream cheese frosting. It's very yummy, though.
Also, pashka traditionally goes with kulich, but Russian Cooking suggests pairing it with a Baltic Sand Cake as well, which is what I did. We weren't having people over for Easter, so a 10-egg-yolk and six-cups-of-flour kulich seemed a bit extravagant. Also, kulich is supposed to be baked in a coffee can, but they're plastic now...
Sand Cake
1/2 lb plus 2 teaspoons softened butter, divided
1/2 cup Sucanat, rapadura or muscovado sugar
3 eggs
1 cup potato starch
1 cup plus 1 tablespoon all-purpose flour, divided
2 teaspoons baking powder
2 teaspoons brandy
1/4 teaspoon vanilla extract
2 tablespoons slivered almonds, chopped

Preheat oven to 200 degrees Fahrenheit. Grease a standard loaf pan with 2 teaspoons butter. Flour with the tablespoon of all-purpose flour, being sure to coat all interior surfaces. Invert pan and tap the bottom to remove any excess flour. Set loaf pan aside.

In a large mixing bowl, cream the 1/2 lb butter and the sucanat. Beat in the three eggs then the potato starch, 1/2 cup at a time. Next beat in the flour, 1/2 cup at a time, adding the baking powder with the last 1/2 cup. Beat in the brandy and vanilla extract then fold in the chopped almonds.

Spoon the batter into the prepared loaf pan, evening out with a spatula. Bake in the middle of the oven for about an hour and a half to an hour and forty-five minutes, or until a cake tester comes out clean and the cake is lightly browned.

Cool cake in its tin on a rack for about 10 minutes, then run a knife around the edges of the cake and invert on the rack to cool completely. Serve with a scoop of Pashka Cream Cheese Frosting.

Serves 12

Adapted from "Liiva Kook" in Helen and George Papashvily, Recipes: Russian Cooking (New York: Time-Life Books, 1969), 95.
Print
Pashka Cream Cheese Frosting
1 cup dried fruit*
1 (8 oz.) package organic cream cheese, softened
3 tablespoons very soft butter
1/2 teaspoon vanilla extract
zest of 1 lemon
1/4 cup powdered sugar
2 tablespoons slivered almonds

Cover dried fruit in boiling water and set aside. Leave for about half an hour.

Cream together the cream cheese and butter. Beat in vanilla extract and lemon zest then powdered sugar. Stir in the slivered almonds.

Drain the dried fruit well and chop if necessary. Stir into frosting. Keep frosting chilled. Serve with Sand Cake.

Inspired by "Pashka" in Helen and George Papashvily, Recipes: Russian Cooking (New York: Time-Life Books, 1969), 90-91.
Print
*You can use whichever fruits you prefer or have on hand. I used golden raisins, pineapple and strawberries.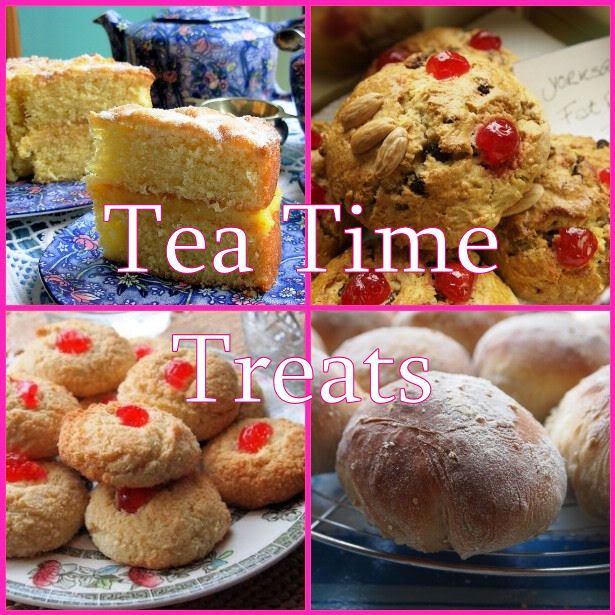 *****
Any suggestions on blog readers? I've been using bloglovin' but it's been acting up lately. How do you keep up with the blogs you read?