Silver Fizzes look like a used bubble bath, but they taste pretty good.
Not to be defeated by
Gin Juleps
, I put on my game face and got ready to attempt
another Hiram Walker Gin recipe: Silver Fizzes
. Boy, am I glad I don't buy eggs from battery chickens, because this drink calls for raw egg whites. These two coupes represent just half a recipe (I was apprehensive about committing two jiggers of gin to something that could be a complete disaster). I used:
the juice of a lemon
1 egg white
1 tablespoon of powdered sugar
1 jigger of gin
It gets really thick and viscous and difficult to pour out of the shaker. I divided the mixture between the two glasses and
topped with soda
(which comes out of my very own siphon!). The drink feels like drinking bubble bath, but is surprisingly good and quite possibly a more enjoyable way of using up leftover egg whites than making a meringue, or (shudder) an egg white omelet. I have to admit being rather prejudiced toward the egg
yolk
.
There's also an article about the
influence of the Hays Office on films
. The best of the listed films (that I've seen) are:
Wings of the Morning
(1937)
, the first British technicolor film, starring Annabella and Henry Fonda (and Leslie Banks in a small part). It's just your average horse-racing, cross-dressing romantic comedy. (Plus gorgeous color shots of Ireland and London.)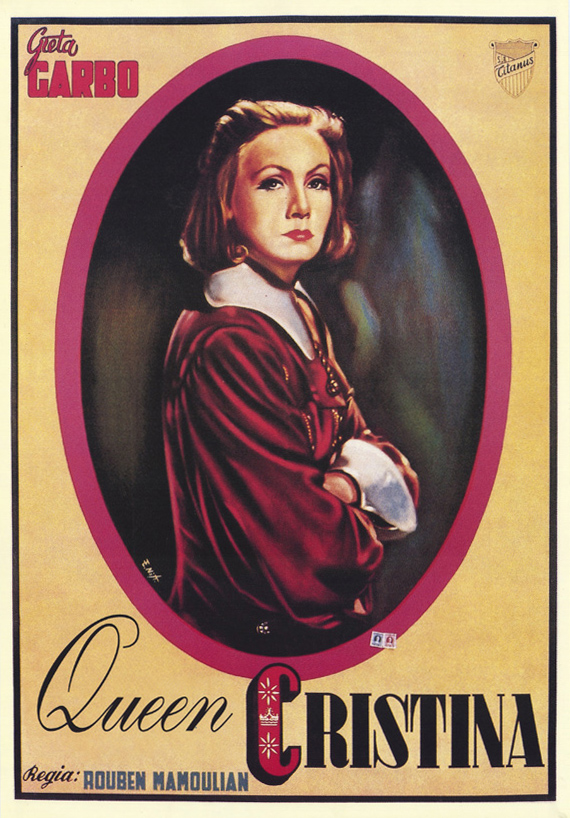 Starring Greta Garbo and John Gilbert (in their last pairing), Queen Christina tells the story of a rebellious Swedish queen (Garbo) who falls in love with a Spanish envoy (Gilbert) after he unwittingly offers to share a room with her in a crowded inn--she's dressed as a man. Is a pattern emerging? No romantic comedy, Queen Christina is one of the best films ever made.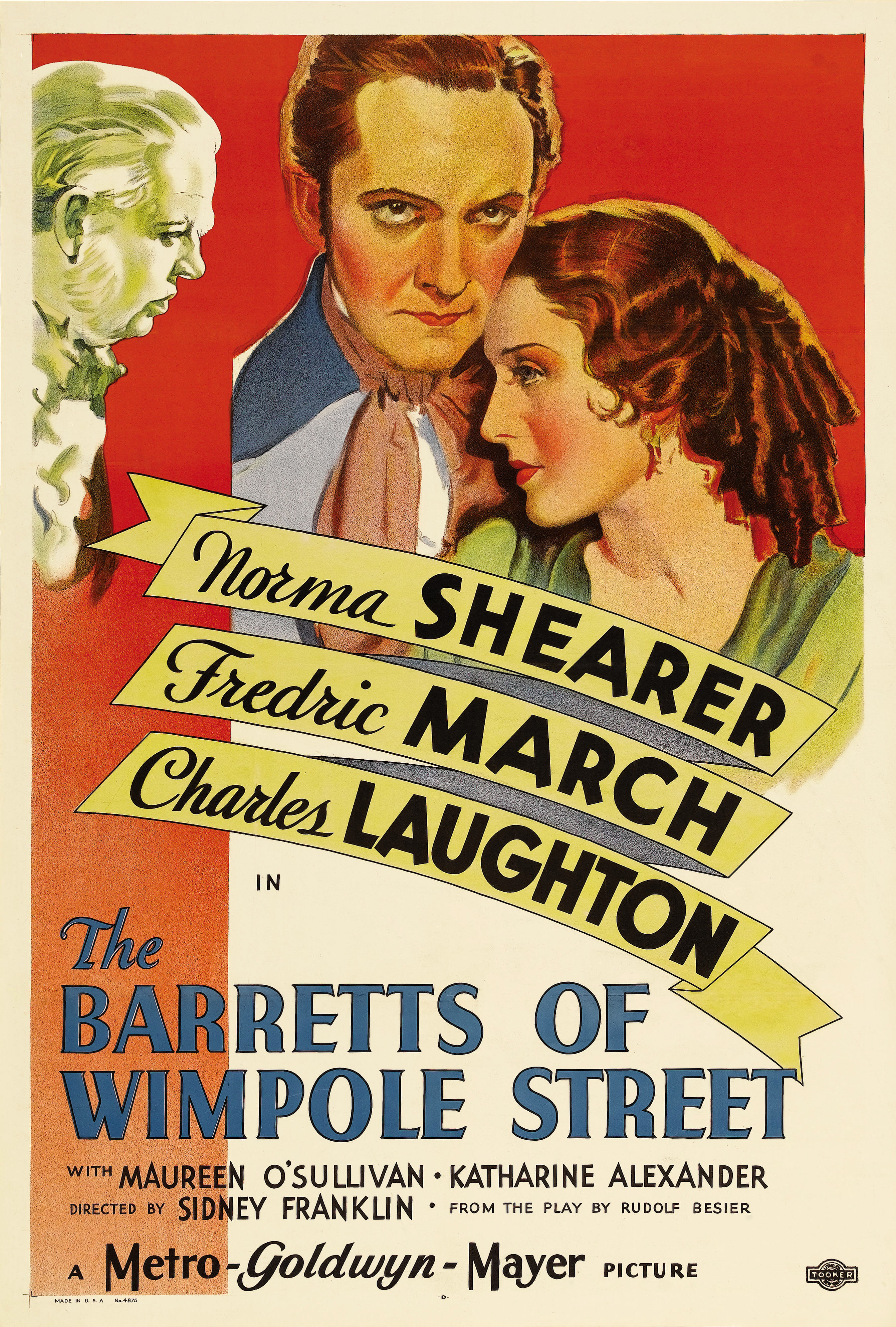 Fredric March plays Robert Browning opposite Norma Shearer as Elizabeth Barrett. This film tells the story of their courtship and their determination to have a life together despite Elizabeth's illness and overbearing and icky father, played by Charles Laughton.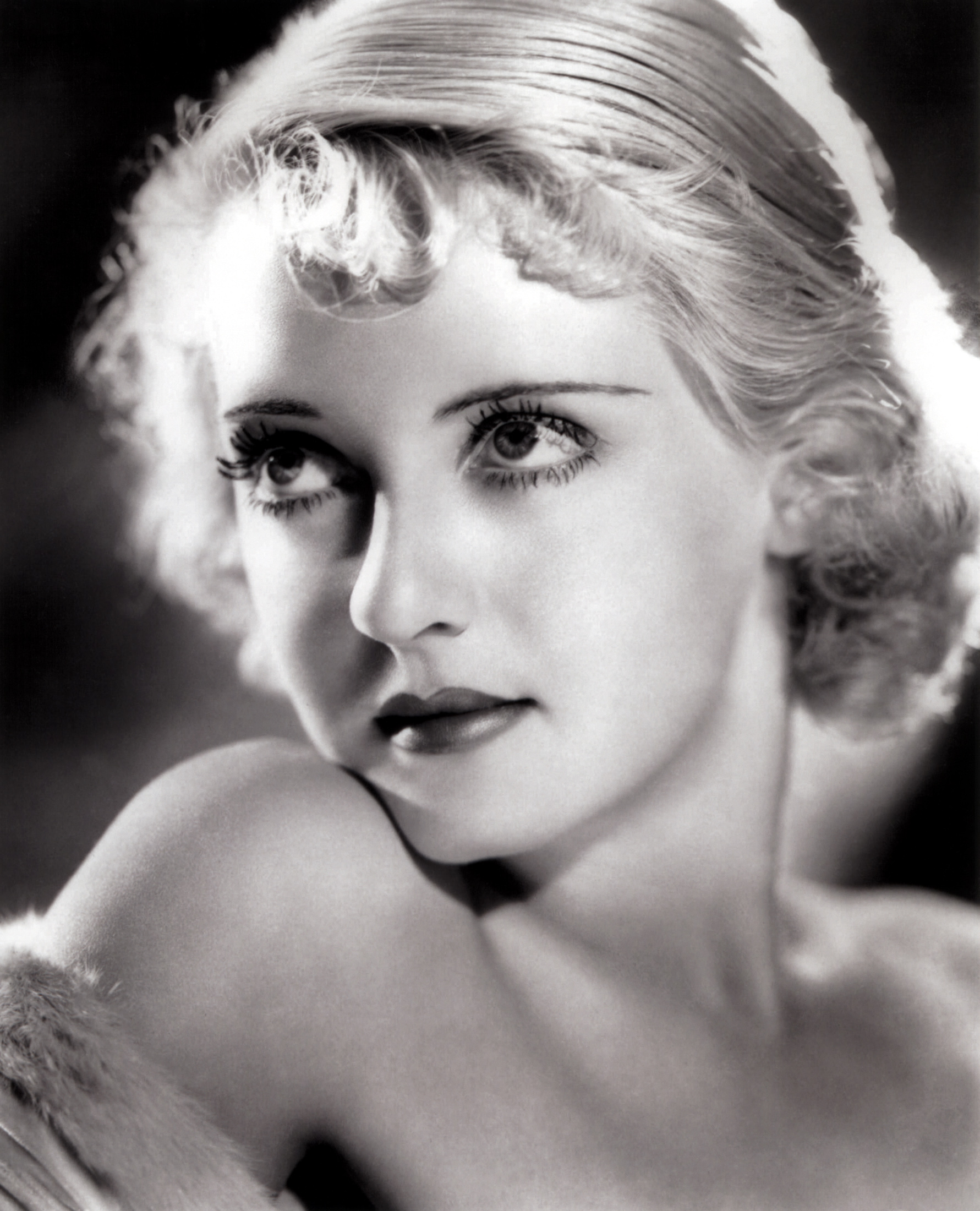 Bette Davis (in an early publicity photo, above) plays the unsympathetic role of Mildred in
Of Human Bondage
(1934), but she knocks it out of the park, constantly torturing Leslie Howard's Philip Carey. Despite skipping all of Philip's formative years,
Of Human Bondage
is an excellent adaptation of the Maugham novel. (I'd still recommend reading the book, though.) Leslie Howard was made to play Philip Carey. I also think he'd have been a smashing Lord Peter Wimsey, by the way.
Fun items: