The Movie of the Week
(
article contains spoilers
) is
Algiers
, starring Charles Boyer, Hedy Lamarr and Sigrid Gurie. It's a remake of
Pépé le Moko
, released in France in 1937 and starring French icon Jean Gabin. According to IMDB, Walter Wanger, the producer of
Algiers
, tried to destroy all copies of
Pépé le Moko
. We can thank the cinema gods he didn't succeed. While definitely not a bad movie,
Algiers
pales in comparison to
Pépé le Moko
(available from the Criterion Collection in its original cut).
Pépé le Moko
, not subjected to Hays Office prudery, is the more mature film and Jean Gabin works such layers and depths into his portrayal of the passionate, desperate gangster-in-hiding. However, if, like most Americans in 1938, I hadn't seen
Pépé le Moko
,
Algiers
would have been an entertaining way to spend 96 minutes. Plus, Hedy Lamarr is used to her best advantage as Gaby and Sigrid Gurie, as Pépé's girlfriend Inès, gets much better material to work with than in
her previous film
.
Jean Gabin and Mireille Balin in Pépé le Moko
Also check out:
*****
August 2011 Movie Suggestions
All times are CST, all movies are on TCM.
Monday, August 1, 2011
A Street Car Named Desire (8:30 p.m.) there are few films more deeply tragic than this one, but it's amazing
Wednesday, August 3, 2011
Now, Voyager (8:00 a.m.) ugly duckling Bette Davis gets a makeover and falls in love with yummy Paul Henreid
The Letter (3:30 p.m.) unfaithful wife Bette Davis beats a murder rap but can't escape the victim's vengeful wife; Herbert Marshall plays Davis's loyal husband
Jezebel (9:00 p.m.) Bette Davis plays an unconventional Southern belle who goes after the affections of Henry Fonda
Thursday, August 4, 2011
A Tale of Two Cities (7:00 p.m.) Ronald Colman is wonderful as Sydney Carton; bring a hankie
Friday, August 5, 2011
The Postman Always Rings Twice (7:00 p.m.) Fairly faithful adaptation of novel; Lana Turner smolders
Sunday, August 7, 2011
Lured (12:30 a.m.) Lucille Ball (showing her versatility as an actress) has to find her best friend's killer, even if it means exploring London's seedy underbelly; Douglas Sirk really knew how to use George Sanders in film; this is a good one
The Private Life of Henry VIII (6:30 a.m.) Charles Laughton plays the titular role to the hilt
The Canterville Ghost (11:15 p.m.) Charles Laughton is a ghost who can only enter heaven when one of his relatives performs a brave deed; unfortunately, they've all been cowards; will Robert Young be any different?
Monday, August 8, 2011
The Third Man (7:00 p.m.) one of the best thrillers: Joseph Cotten has to discover what really happened to his friend, Orson Welles; also stars Trevor Howard
Touch of Evil (11:15 p.m.) Director's cut of Orson Welles's noir masterpiece
Wednesday, August 10, 2011
Around the World in 80 Days (3:30 p.m.) David Niven heads the cast in this fun family film
Thursday, August 11, 2011
Ocean's Eleven (12:00 a.m.) the Rat Pack movie--dated, misogynist, stylish and fun all at the same time
Friday, August 12, 2011
It Happened One Night (10:30 p.m.) One of my favorite films--sparks fly when reporter Clark Gable meets runaway heiress Claudette Colbert
Saturday, August 13, 2011
Wife vs. Secretary (10:15 a.m.) Myrna Loy is the wife, Jean Harlow is the secretary, Clark Gable is the man caught in the middle; worth watching just for the cast!
The Shop Around the Corner (1:30 p.m.) this sweet romantic comedy tells the story of coworkers who can't stand each other in person, but are falling in love as pen pals
The Man Who Shot Liberty Valance (7:00 p.m.) James Stewart rides his fame as "the man who shot Liberty Valance" all the way to the Senate, but who really killed the notorious outlaw?
Sunday, August 14, 2011
Carefree (5:00 a.m.) psychiatrist Fred Astaire treats Ginger Rogers through hypnosis (and dancing); also the Movie of the Week for August 22nd!
His Girl Friday (7:00 p.m.) Cary Grant, Rosiland Russell, rapid-fire banter; highly-rated comedy, not my particular favorite, but it is amusing
The Awful Truth (8:45 p.m.) Cary Grant and Irene Dunne divorce but can't stay away from each other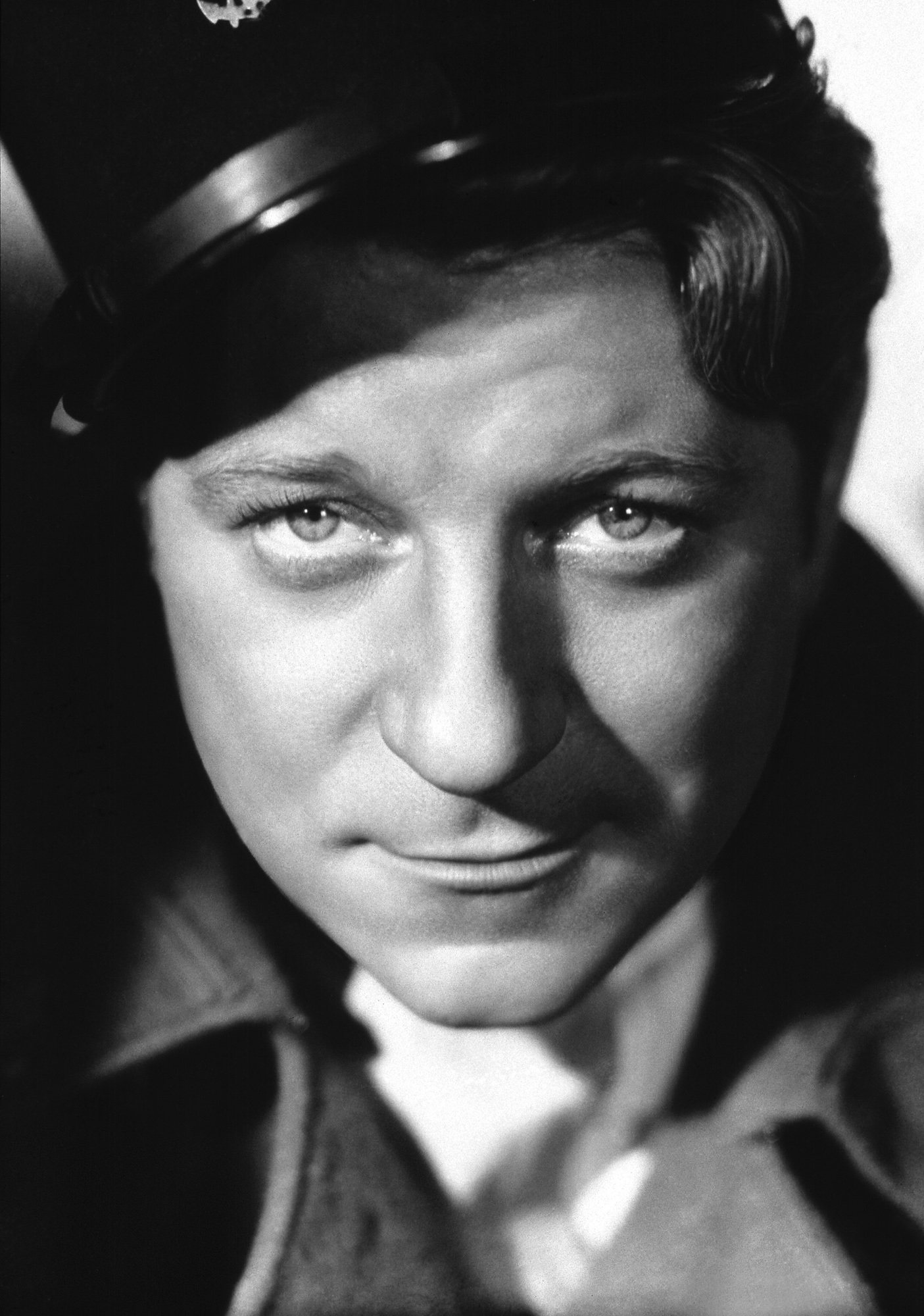 TCM salutes Jean Gabin starting on August 18th; I'll be recording several films I haven't seen yet.
Thursday, August 18, 2011
Pépé le Moko (7:00 p.m.) Jean Gabin is Pepe le Moko; this is what gangster films should be like; however, I would check out the Criterion Collection DVD, which has the full 94-minute film; I believe the TCM version may be the edited American release
Friday, August 19, 2011
Touchez pas au grisbi (1:00 a.m.) Highly entertaining film with Jean Gabin as an aging mobster who plans to retire after one more job; this is a movie both Paul and I really like
Saturday, August 20, 2011
Singin' in the Rain (1:15 a.m.) Does it need an introduction? It's one of the best movie musicals ever made.
From Here to Eternity (2:30 p.m.) You know you need to watch it for the Burt Lancaster/ Deborah Kerr beach make-out scene
Sunday, August 21, 2011
I'm No Angel (6:30 a.m.) I adore Mae West, who plays a circus performer in this pre-code gem; also stars Cary Grant
My Favorite Wife (8:00 a.m.) Cary Grant has missing-at-sea wife Irene Dunne declared legally dead so he can remarry; only problem is that she's still alive
The Bachelor and the Bobby-Soxer (9:30 a.m.) cute romantic comedy with Myrna Loy, Cary Grant, Shirley Temple and Rudy Vallee
The Philadelphia Story (2:30 p.m.) one of my most favorite films: Katharine Hepburn, Cary Grant, James Stewart and one of the best child actors ever, Virginia Weidler
North by Northwest (4:30 p.m.) classic Hitchcock mistaken-identity thriller starring Cary Grant, Eva Marie Saint and James Mason; famous for train, crop duster and Mount Rushmore sequences; very stylish
Mr. Blandings Builds His Dream House (11:30 p.m.) In this charming film, Cary Grant and Myrna Loy discover that building a house isn't as easy as they think
Monday, August 22, 2011
Mildred Pierce (10:00 p.m.) Joan Crawford's signature role; a really entertaining noir
Tuesday, August 23, 2011
Above Suspicion (5:00 a.m.) this is a surprising gem of a movie; married couple Joan Crawford and Fred MacMurray fight Nazis on their honeymoon
The Thief of Bagdad (8:45 p.m.) great technicolor adventure, definitely an inspiration for Aladdin
Casablanca (10:45 p.m.) Play it, Sam!
Wednesday, August 24, 2011
Dark Journey (3:30 a.m.) Conrad Veidt and Vivien Leigh fall in love during World War I; only problem is that they're spies
Dames (8:15 p.m.) Busby Berkley musical; Joan Blondell and ZaSu Pitts are great fun
Thursday, August 25, 2011
The Killers (10:30 p.m.) an insurance investigator tries to piece together the puzzling murder of a former boxer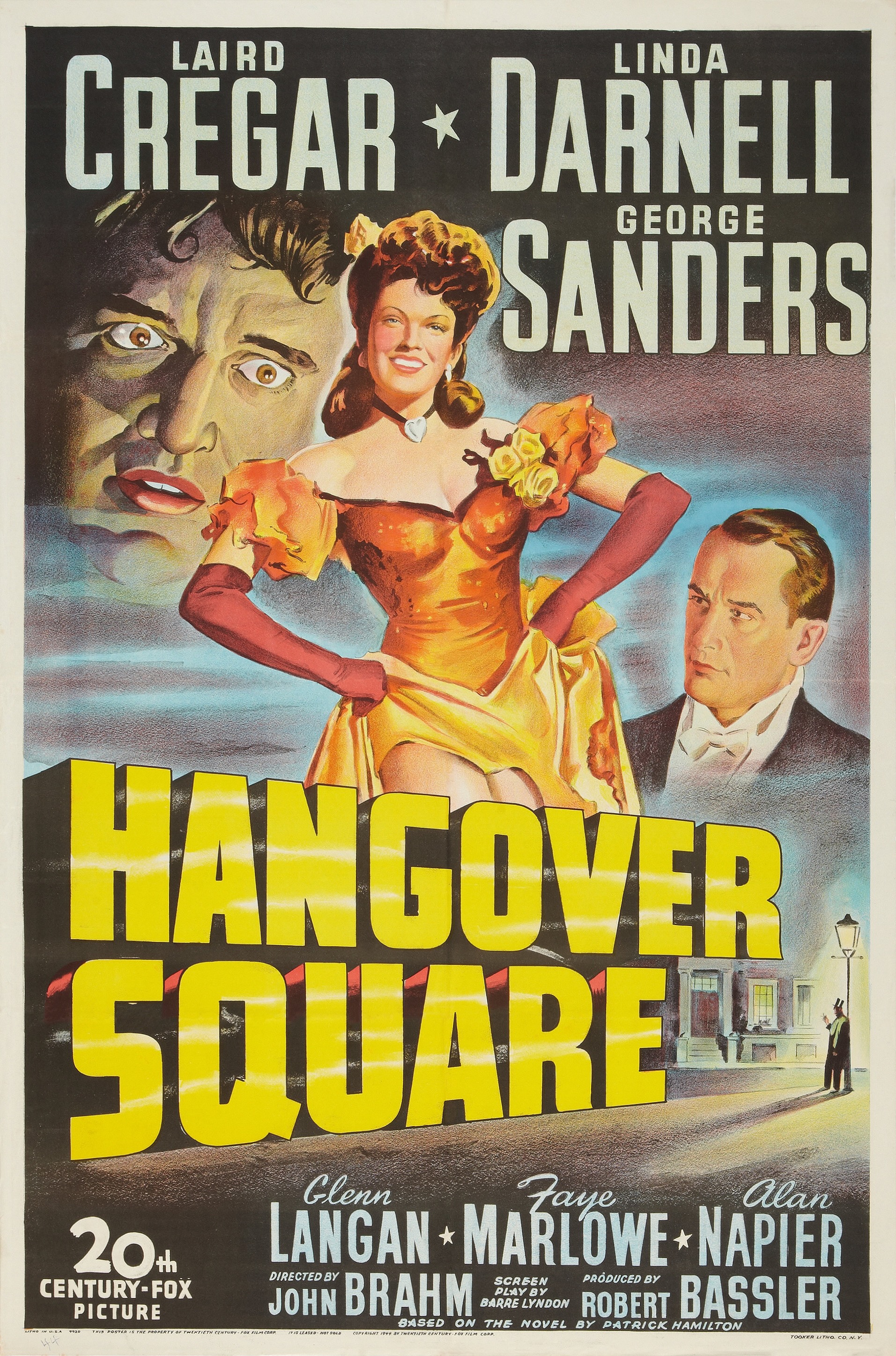 Saturday, August 27, 2011
A Letter to Three Wives (7:00 p.m.) the town slut has run off with the husband of one of the three wives in the title, but which one?
Hangover Square (10:30 p.m.) Laird Cregar is a talented composer who has psychotic episodes, Linda Darnell treats him cruelly and George Sanders treats him (medically)
Sunday, August 28, 2011
Twentieth Century (3:30 p.m.) producer John Barrymore spends a train trip trying to convince actress Carole Lombard to return to the stage
To Be or Not to Be (5:15 p.m.) Jack Benny and Carole Lombard star in this Ernst Lubitsch comedy about Polish actors who get caught up in the resistance movement during the German invasion
My Man Godfrey (7:00 p.m.) After discovering William Powell while searching for a bum on a scavenger hunt, Carole Lombard hires him as her butler
Nothing Sacred (10:30 p.m.) reporter Fredric March makes "dying" Carole Lombard famous
Tuesday, August 30, 2011
Kiss Me Kate (10:30 p.m.) Sue me, but I love this ridiculous technicolor musical
Wednesday, August 31, 2011
Shanghai Express (5:30 p.m.) Marlene Dietrich is terribly well-dressed in this pre-code train film set in the midst of the civil war in China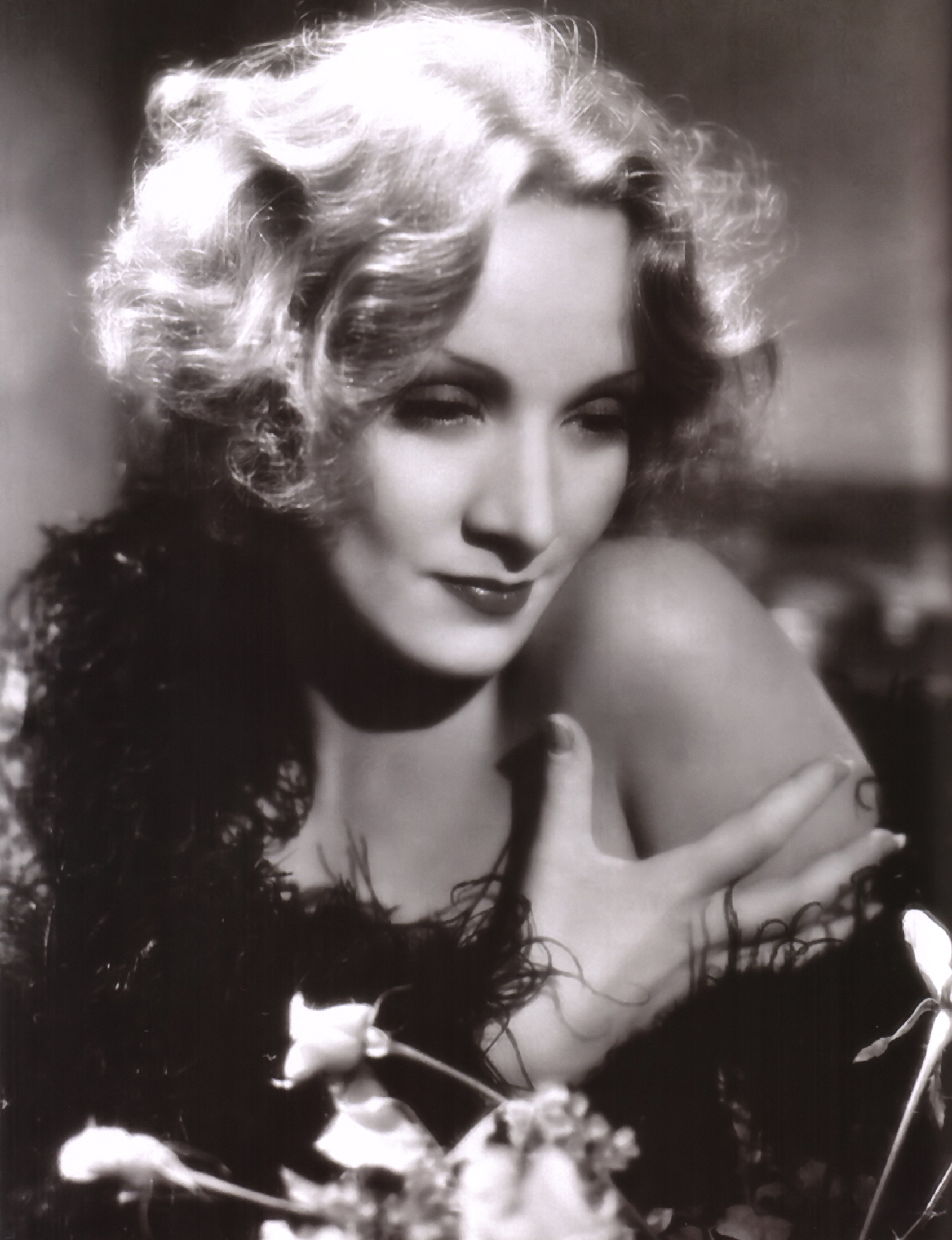 *****
In other news, Tivo and I parted ways yesterday. We were going to have to exchange our Tivo box for one that actually works and the replacement was $50 more than just buying a new box, but we couldn't buy a new box because then we'd have to pay service for both boxes, even though the other one doesn't work. On top of that, they said that they couldn't offer us a warranty on the replacement box. It's a good thing Paul was talking to the customer service representative. I was livid. They have had the worst customer service of anyone throughout this whole process (our insurance and our cable provider have been wonderful in comparison). We decided to pay off the rest of our contract (which is crap, but it was a contract) rather than have to buy a new box and continue to deal with Tivo. Paul's now researching capture cards. I'll let you know how that goes. I'm back to recording via VCR for now.